The Arbitration Board is competent in the case of disputes between EFFAS and members of EFFAS as well as disputes between members; in the case of disputes between EFFAS bodies; in the case of disputes between members of EFFAS or its members and third parties, if the parties have subjected themselves to arbitration on the basis of an individual arbitration agreement; in the case of disputes on the legality of the expulsion of a member of EFFAS on the demand of the member concerned.
Ángel Borrego Rodríguez (IEAF, Spain)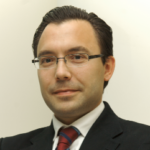 "Angel is Director of Fixed Income and Head of SRI & Impact Investing Spain at BNP Paribas Wealth Management.
He has more than twenty years of experience in investment analysis, financial products, and corporate finance, working for international banks like Espirito Santo Investments, Fortis Bank Investments and BNP Paribas Wealth Management. He holds a Ph.D. in Business Administration and Economics and is author of several articles and books. Angel has been teaching at several Universities like Complutense, Carlos III and Francisco de Vitoria in Spain."
Arbitration Board Members
Stefano Volante (AIAF, Italy)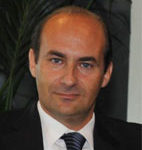 Graduated in Economics in 1996, works for Bank of China Ltd Milan Branch (Italy) as Chief Audit Executive (CAE); he was also appointed as effective Member of the Supervisory Board of the Italian Branch. Member of EFFAS Arbitration Board since 2014.
He built up more than twenty years of professional experience working for multinational companies, financial institutions and an international leading consultant company (Big Four) and he obtained professional certification and qualifications in different matters such as governance, risk, advisory, auditing, compliance for banking and financial sector. He is also author of several publications.
He worked for two years in Samsung Electronics Italy as Chief Risk Officer, for ten years in KPMG as Senior Manager, for three years in EY as Manager and for two years in BDS London Branch (Unicredit Group).
He has been a Board Member and Treasurer of AIAF (Financial Analyst Italian Association) since 2014 (before he was Member of AIAF Arbitration Board since 2011). He is also a Member of Internal Audit Association (IIA), Information System Audit Association (ISACA).
Henning Esskuchen (ÖVFA, Austria)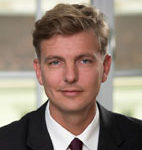 Henning is head of CEE Equity Research at Erste Group and also the equity strategist for emerging Europe. Member of EFFAS Arbitration Board since 2014.
Starting his career in 1996, Henning has 21 years of experience in regional equity markets. In his current position he oversees the activity of local and regional sector analysts in Austria, the Czech Republic, Croatia, Hungary, Poland, Romania, Serbia and Turkey.
After a traineeship with Vienna Insurance Group, Henning joined Investmentbank Austria (later CA IB), as the country analyst for Romania. Taking a position in research at Erste Group in 1998, he was part of Erste's entire expansion process into the region and was instrumental in setting up research activities across the region. Henning holds a master in business administration and economics from Ruhr-Universität Bochum, Germany and is a member of the Austrian Analyst Association.