The role of the capital markets is key for the allocation of financial resources throughout modern economies and therefore to enable stronger growth and the long-term development of the European economies.
Over the last few years and especially after the world financial crisis of 2007, which significantly affected the banking system in many countries, European authorities have placed the efficiency of capital markets at the centre of their priorities. This is demonstrated by the launch and implementation of the Capital Markets Union (CMU), a priority within the agenda of the EU Commission.
As such, the EFFAS Capital Markets Commission (CMC) is established with the following Mission Statement of:
Promoting the role and visibility of EFFAS at the European and international level concerning capital markets issues (Fixed Income and equity).
Monitoring the situation and the evolution of capital markets in Europe, especially the path towards CMU.
Advising the EMC in consultation requests made by the European authorities or in providing advice to those authorities whenever requested.
Proposing to the EMC the organization of regular events about these subjects.
Promoting discussions and brainstorming amongst the National Member Societies about these issues or gathering and putting together the professionals' views regarding the priorities for the development of CMU and of capital markets in general.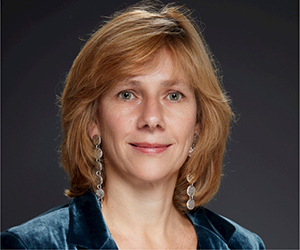 Barbara Cohen currently serves as Executive Director in charge of reviewing and approving credit rating Methodologies at Scope Ratings the largest European Credit Rating agency. She particularly focuses on fundamental credit and the integration of Environmental Social and Governance factors in the analytical approach.
Previously, she worked for 18 years at BNP Paribas Asset Management out of which 10 years as Global Head of the credit research team. Her primary responsibility included implementing, and coordinating the credit research process as well as integrating ESG criteria in credit. She was also responsible for research activities involving the European Construction, Building Materials and Aerospace sectors. Prior to this Ms. Cohen was Deputy Head of the Fixed Income Research team for BNPP AM, a position held since 2002. Before joining the Group BNP Paribas, she worked as a sell-side equity analyst in Natexis (1999-2002). From 1998 to 1999, she was a senior analyst in the corporate division of Natexis, following 8 years of portfolio management on private markets for Natexis Private Equity.
She Chairs the Credit Commission at the French Society of Financial Analysts (SFAF) which allows various French market participants to debate on the impact of the new European regulations including Mifid2, ESG or, Prospectus.. Barbara teaches Financial analysis, Credit Analysis and ESG (CESGA) at the SFAF. Between 2013 and 2017 she served as board member of the SFAF.
Ms. Cohen holds a master's degree in Banking & Finance from the University of Paris-Dauphine (1991) and is an EFFAS CESGA holder since 2019.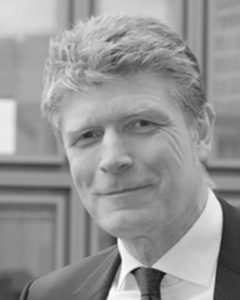 Mr Thorsten Müller is Managing Partner at Lighthouse Corporate Finance GmbH in Frankfurt.
Prior to this, he had different jobs within the investment banking division of Commerzbank AG as well as WestLB AG.
He joined DVFA in 2009, since 2018 he has been a Member of the Board. In this role, he is responsible for the Capital Markets Union and the impact of MiFID II. In addition, he is a member of the DVFA Commission Corporate Analysis.
He represents DVFA at IMAC (Issuer Markets Advisory Committee) at Deutsche Börse AG.
Thorsten is a Certified International Investment Analyst (CIIA Certification) and Certified European Financial Analyst (CEFA Certification).
Angelo Dipasquale (AIAF, Italy)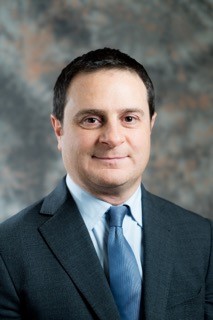 Angelo Dipasquale is Co-Head of Fixed Income Desk at Equita SIM Spa, where he developed the fixed income primary and secondary market activity. Previously he had the same role in Cantor Fitzgerald Intl. in London and Milan.
He graduated in Economics and business administration at Università Cattolica del Sacro Cuore in Milan. He obtained his Executive Master in Corporate Finance and Banking (EMCFB) and the Executive MBA at Sda Bocconi School of Management.
He is member and professor at AIAF (Italian Financial Analysts Association) where he obtained the Certified International Investment Analyst (CIIA Certification); he is member of the Training Qualification Committee at EFFAS (European Federation of Financial Analysts Societies).
He is member of the Master in Corporate Finance faculty (MCF) at Sda Bocconi School of Managemet with a role of professor for fixed income seminars. He is also professor at ASSIOM-FOREX (The Financial Markets Association), where he is member of the Training commission.
Stefan Maxian (OVFA, Austria)
Stefan Maxian is Director at Raiffeisen Bank International's Equity Capital Markets team. Previously he was heading the group's equity research and gained experience in credit analysis and risk management at Austrian banks.
He graduated in Business Administration at the Vienna University for Economics and Business and obtained a Certified Financial Analyst degree.
Stefan joined the board of OVFA in 2012 and is member of the Capital Markets Working Group as well as the Fintec Working Group.
He represents the OVFA at AFRAC (Austrian Financial Reporting and Auditing Committee).
Stefan is the father of three children and a passionate guitar player.
Séverine Piot-Deval (SFAF, France)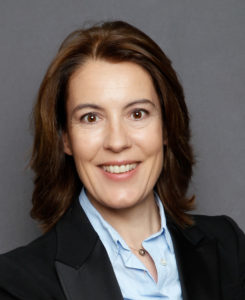 Séverine Piot-Deval is a biology graduate from San Jose State University, studied business administration at Audencia in France and the LUISS University in Italy, and followed the MG executive program at ESSEC.
She started her career as a sell-side analyst on European pharmaceuticals at CLSE. She then joined Amundi, where she was successively buy-side analyst heading a team focusing on pharma, medtech and chemicals, portfolio manager on US equities, and portfolio manager on global equities. Lastly, she was responsible for international and thematic equities and member of the exco at Indosuez AM.
She is a graduate and member of the SFAF.
Juhana Virkkunen (FSFA, Finland)
Mr Juhana Virkkunen has profound experience of the equity capital markets. Starting at 2000 he has worked as a sell side analyst covering Nordic banks, a portfolio manager for global real estate and a strategist. He has been a partner in three companies operating in the Finnish capital markets.
Working for the Finnish financial sector regulator (FIN-FSA) from 2012 to 2020 in various positions and sectors has given Juhana deep understanding of the regulatory world and outlook. Latest Juhana worked for the OP Financial Group in the Market Intelligence team, gaining thus insights into financial markets' future and challengers of the established companies.
Juhana holds MsSocSc from the University of Tampere, Finland, and has been a CEFA certificate holder since 2003.
Mr Virkkunen joined the Finnish society of financial analysts in 2020 and is a member of the education working group.
Carsten Zielke (DVFA, Germany)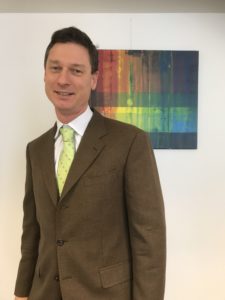 Carsten Zielke (DVFA and SFAF) has a PhD in insurance economics and has been very much involved in reporting issues for the last 25 years (EFRAG/IASB/DRSC). He is running his own research company Zielke Research Consult GmbH in Aachen/Germany specialized in solvency and ESG research (since 
2013) on financial institutions. Before he worked as an insurance analyst and advisor at WestLB, Bear Stearns and Société Générale.
Carsten holds mandates in supervisory and advisory boards of one German insurance company and one French bank. He is married, has two children and is a passionate long-distance triathlete.