The EMC manages the association. Its task is in particular to carry out the decisions of the association and to administer its assets. The EMC consists of the Chair, the Deputy Chair and other members. The present composition of the EMC is the following:
Jesús López Zaballos (IEAF, Spain)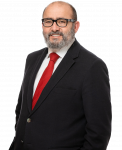 Dr. Jesus Zaballos, Chair of the EFFAS Executive Management Committee (EMC).
General Manager of the Spanish Institute of Financial Analysts (IEAF) Training School – FEF.
Independent Board Member and Chairman of the Audit Committee of MAPFRE SV and MAPFRE AM.
Jesús is a member of the boards of ACIIA, ILPIP, EFFAS, and IATEC Spain. Since 1985 he has been a member of the Madrid College of Economists and since 2006 a member of the European University Association for Community Studies.
In 1984 he started his professional career as a broker in the Spanish Money Market. Later he worked as an expert in the Capital Market Industry for several important private and public financial institutions where he held a variety of responsibilities in different fields. He was Head of Domestic Treasury of the Banco de Crédito Industrial in 1991 and he was Head of Training of the Treasury and Capital Markets areas of Argentaria (1995-1998). In 1999, he created "Formación y Finanzas, SL", a Business Consulting and Financial Advisory firm specialized in advisor and training activities for the Financial Industry. At present, he is the chair of the company.
In 2013 he was a founding partner of Aureo Wealth Advice EAFI, S.L, a wealth management company registered with the Spanish regulator. In 2014 he was appointed member of the Advisory Board of Docout, a company specialized in outsourcing services, in business processes, records management and consulting, using high-tech tools.
PhD in Management & Business Administration at San Pablo CEU University, Madrid (1999), summa cum laude, and Degree in Economics & Business Administration at Complutense Universtity, Madrid (1985). He also has a Diploma in General Management (PDG) from IESE (1997) and is a Certified Expert in Business Valuation by the Spanish Institute of Financial Analysts, Madrid (2008). Since 1990 he has been a usual Lecturer and Visiting Professor in Seminars and specialized courses in several Universities and Business Schools.
Friedrich Mostböck (ÖVFA, Austria)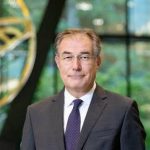 Fritz Mostböck is Head of Group Research and Chief Analyst of Erste Group Bank AG and is a graduate of the Vienna University of Economics and Business Administration and the OVFA/EFFAS course, which earned him the degree of CEFA, i.e. Certified European Financial Analyst. He is responsible for macro/fixed income, credit and equity analysis in Poland, Czechia, Slovakia, Hungary, Croatia, Serbia, Romania and Austria. In addition, his division is responsible for the definition of the global investment strategy, which basically provides input for the asset allocation of Erste Group. Mr. Mostboeck has years of experience in interacting with global institutional investors, especially those with a focus on Central and Eastern Europe. He has been a member of the OVFA board (Austrian Association for Financial Analysis and Asset Management, www.ovfa.at and has been president of OVFA since 2003, having been re-elected in 2012, 2016, 2018 and 2020. Since 2006, Mr. Mostboeck has been a member of the board of EFFAS. In 2012, he was elected the deputy chair of EFFAS. He was chairman and a founding member of the EFFAS Commission of ESG (environmental, social, and governance issues) from 2007 until 2018 and is still a member. Furthermore he is a member of the Austrian Working Group for Corporate Governance and the Austrian Financial Reporting and Auditing Committee.
Manuel Puerta da Costa (APAF, Portugal)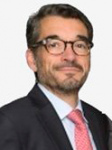 Manuel Puerta da Costa has a Master's taught degree in International Finance and Graduate Degree in Economics, from the Porto Economics Faculty (Faculdade de Economia do Porto, Portugal) where he was a Teacher in several subjects for several years, including as an Invited professor teaching "Financial Markets and Instruments". In 1995 he completed the CFA diploma of financial analysis, being the first Portuguese resident to obtain the ICFA's certificate of Chartered Financial Analyst. Since 1992, Mr. Puerta da Costa has held several positions in BPI Group (now part of Caixabank Group) as Sector Equity Analyst, Head of Research, Head of Capital Markets, being appointed as Executive Director in BPI Equity Broker from 1996 to 2000. From 2000 to 2010 he was responsible for creating a new team , within BPI's Private Banking Division, responsible for managing HNW and UHNW individual portfolios. There he successfully launched a new range of Multi-Asset Products that now are at the core of BPI's Asset Management product offer. From 2008 he was appointed to the Boards of BPI Asset Management (BPI AM) and BPI Insurance and Pensions (BPI VP), and in 2010 he took over the Real Estate Funds and Pension Funds managed in-house. Mr. Puerta da Costa has years of experience in interacting with several areas of Financial markets, namely institutional investors, Equity Analysts and Real Estate managers.
He has been a member of the APAF´s board (Associação Portuguesa de AnalistasFinanceiros, www.apaf.pt since 2008 and has been President of APAF Board of Directors since 2015, after being a deputy the previous 3 years. Since 2017, Mr. Puerta da Costa has been a member of the board of EFFAS (The European Federation of Financial Analysts Societies, www.effas.com, the umbrella organization of all analyst associations in Europe. In 2017, he was also elected member of the Board of EFAMA – European Fund and Asset Management Association, as a representative of the Portuguese association of Fund Managers. He is also a member of EFFAS' TQC and a member of the Financial Analyst College of the Portuguese Economists Bar. He has lectured in several seminars and conferences in the last 25 years.
Klaus Beinke, Managing Director, (DVFA, Germany)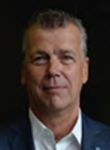 Klaus Beinke is based in Frankfurt and has been the Managing Director of the German Association for Financial Analysis and Asset Management GmbH (DVFA), the leading provider of education for capital market issues since 1st April 2020. Before this over a period of 25 years Klaus held various management positions at the Frankfurt School of Finance & Management, a top business school in Europe where as Vice President, he built up Professional as well as Executive Education and developed it into the economically decisive pillar of the institution.
As a long-standing member of the Presidium, he and his 120 employees were responsible for the entire Open Enrolment as well as the Customized Programmes. In addition, he was in charge of the digitization of educational processes as well as for the development of online and blended educational offers as a member of the executive board of efiport AG.
Klaus has an apprenticeship as a banker and a diploma in business administration from the University of Osnabrück with a focus on business informatics and finance.
Hans Buysse (ABAF-BVFA, Belgium)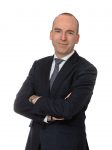 Mr Hans Buysse is a Chairman of Clairfield Belgium, the Belgian Partner Firm of Clairfield International, a worldwide corporate finance firm that provides advisory services, mainly in cross-border mergers and acquisitions, to both international corporations and family-owned enterprises across an array of industries. He has more than 20 years banking and corporate finance experience and this includes buy side and sell side assignments, as well as MBO and IBO, within the energy & utilities sector, telecom, real estate and infrastructure as well as having extensive experience in structured finance, financial restructuring, strategic advisory, valuations and PPP.
Hans started his career at KU Leuven, then moved to Generale Bank in 1992 (Corporate Banking, Group Treasury (financial markets) and Central Credit Department). He co-founded the Corporate Finance division at Deloitte & Touche Belgium in 1997, worked as a partner for KPMG Corporate Finance up to 2007 and at NIBC Bank Belgium where he was head of Advisory.
Mr Buysse is Chairman of the Belgian Association of Financial Analysts, EFFAS Executive Management Committee member, vice-chairman of XBRL Europe and ACIIA Council member. He has been member of the Consultative Working Group (CWG) of the Corporate Reporting Standard Committee (CRSC) of ESMA and Chairman of EFRAG.
Hans holds a master's degree in Applied economics, specialized in finance, a master's degree in Management and a degree in Tax and is a Certified European Financial Analyst (FSA accredited).
Mette Lindbaek (NFF, Norway)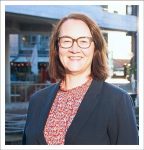 Since 2019, Mrs. Lindbaek has been the Managing Director for the Norwegian Society of Financial Analysts (SFF). Before this, she held a director position at Finance Norway, the industry organization for the financial services industry in Norway, and served as Head of Communications at Orkla Finans, an asset management company in Oslo. She is specialized in corporate communications in the financial markets and on issues related to executive training and skills management in the industry.
Ms. Lindbaek has a Masters' degree (MSc) in International Political Economy from the London School of Economics and a bachelor's degree (BA) in International Relations from Universidad de las Américas, Puebla (Mexico)
Martine Léonard, (SFAF, France)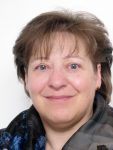 Martine Léonard has more than 40 years of experience in financial markets and more than 20 years in SRI/ESG. She is a current member of the EFFAS Executive Management Committee and the Chair of the French society, SFAF.
Ms Léonard has been involved in associations serving the community in sustainability matters. She is the President of the Sustainable Development Commission of the SFAF, a member of the EFFAS Commission of ESG (CESG), an active participant in the work of EuroSif and a former Vice-President of the FIR (Forum pour l'Investissement Responsable – French SIF) from 2003 to 2014.
Ms Martine Léonard has retired from her professional career but continues working hard in ESG matters. She is a member of the French SRI Label Committee and the Autorité des Normes Comptables's Sustainability Information Commission. She is strongly in favour of transparency, quality, respect for binding promises and the absence of greenwashing.
Maria Alessandra Zunino De Pignier, (AIAF, Italy)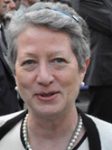 Maria Alessandra Zunino de Pignier studied for her bachelor's degree in business administration at Università Cattolica del Sacro Cuore in Milan. She has a successful history of working in management positions in Milanese Banking and Finance Services and is currently working as an Independent Consultant for banks and financial institutions assisting them in areas of governance, compliance, internal audit and risk issues as well as in personnel training. She is a Chartered Accountant and Independent Auditor and founding partner of Alezio.net Consulting SpA. She is also the chairperson of the board of statutory auditors Sidera Srl. For Finecobank she is an Independent member of the Board, chairperson of the Corporate Governance, Sustainability and Social Committee and member of the Risk and Related Parties Committee. Ms. Zunino de Pignier is the Deputy Chair of AIAF, the Associazione Italiana degli Analisti e Consulenti Finanziari.