Monetary policy report with assessment of financial stability 1/2023 (FFN – Norway)
A briefing by Karsten Gerdrup, director of the Monetary Policy Analysis unit at Norges Bank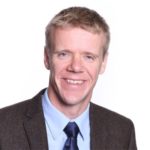 Norges Bank's Monetary Policy Report with an assessment of financial stability is published four times a year. The report reviews the outlook for the Norwegian economy and monetary policy and assesses the risks in the financial system.
The report and the interest rate decision will be announced on Thursday 23 March at 1000 with a subsequent press conference at 1030.
Later that day, Director of the Monetary Policy Analysis unit Karsten Gerdrup will review the report for FFN and the banks.
A prepared speech and questions from the audience are planned
Speaker: TBA
The event is carried out physically.
There will be an opportunity to participate in a simple Teams solution for those who do not have the opportunity to participate physically. The Teams link is sent out in advance to those who sign up for this solution.
For information, there will be limited opportunity to ask questions via the Teams solution.
You will mainly see and hear the presentation to Norges Bank.