SZ Sustainability Forum Sustainable Finance and Impact Investing 2023 (DVFA)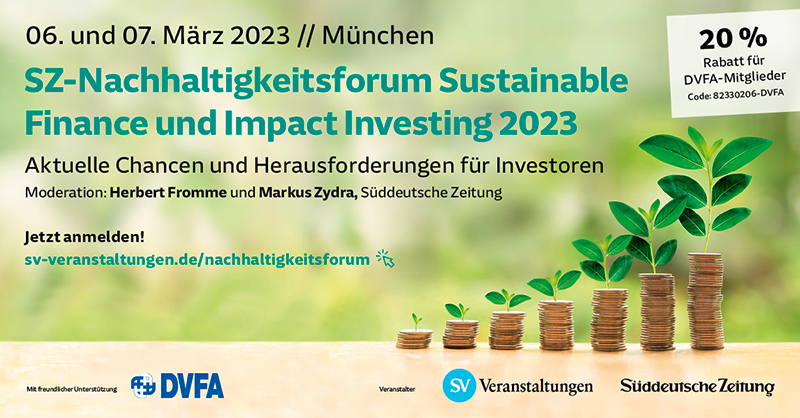 Current opportunities and challenges for investors
March 6th and 7th, 2023, SZ high-rise building, Munich
The DVFA is a cooperation partner. Special conditions with 20% discount for personal DVFA members. The program with the DVFA promotion code on page 11 can be found in the members area in the folder cooperation events.
More information about the event can be found here.
For participation in the event, DVFA members receive 3 credit points as part of their self-disclosure.