The ESG Review Panel is conceived to safeguard the quality of EFFAS certifications in the ESG area, contributing to the maintenance of the Programmes Syllabus' and certification exams.
The ESG Review Panel is composed of outstanding academics and practitioners who are all ESG experts. As the CESGA matures and consolidates itself as a global leader in the market the experts' combined abilities will safeguard the quality of the CESGA certification. In addition, they will use their expertise to maintain the same high standards with the forthcoming ESG Essentials Programme for Financial Advisors.
Prof. Dr. Alexander Bassen (Chair) (DVFA, Germany)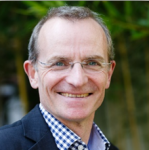 Alexander Bassen is a full professor of capital markets and management at the University of Hamburg, Faculty of Business, Economics and Social Science (Germany). Alexander is the Academic Director of the CESGA Programme, a member of the German Council for Sustainable Development – advisory body of the German Federal Government, member of the UN PRI Academic Network Advisory Council, Honorary Research Associate, Smith School of Enterprise, and the Environment (University of Oxford), member of the Commission on Environmental, Social & Governance Issues (CESG) of the European Association of Financial Analysts Societies (EFFAS) as well as member of several other advisory committees.
Sonia Artuso, CEFA, CIIA, CESGA (AIAF, Italy)
Sonia is an ESG Specialist, member of the Investment Strategy Team at Fideuram Asset Management. She has a bachelor's degree from Università di Torino, majoring in Economics and Business, and holds the CIIA, CESGA and CEFA. She is a member of the AIAF's Sustainability and ESG Observatory in which she collaborates on various working tables, the main ones relate to the study and deepening of topics such as: Small Medium Enterprises (SMEs) and sustainability; ESG integration in Funds' investment process and; ESG integration in the Equity's financial analysis. Among the latest publications are EU Energy in Transition: Frameworks and Ambitions (2021), published in the Encyclopaedia of the UN Sustainable Development Goals, Springer.
Aurélie de Barochez, CIIA (SFAF, France)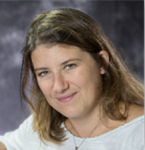 Aurélie de Barochez has been the Head of ESG Integration for Groupama Asset Management since May 2018. She is currently implementing a new ESG Strategy aiming to develop ESG integration into investment decisions. Therefore, she has created an ESG training programme for portfolio managers. She joined Groupama AM in 2015 as financial and ESG analyst, in charge of the energy sector and as specialist in environmental issues.

From 2012 to 2015 she was an analyst at Novethic, responsible for the certification of SRI funds, for developing sustainable investment training and for conducting statistical studies.

She began her career as an SRI analyst at General in 2011 and then at Agicam.

Aurélie holds a master's degree in management from Audencia Nantes and a master's degree in International Law from Université Paris 2 Panthéon Assas. She graduated from the SFAF (CIIA) in 2017 and is a member of the Commission in charge of Extra-financial analysis.
Corinne Baudoin, CEFA (SFAF, France)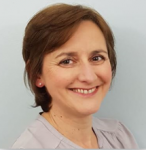 Corinne Baudoin has been a member of SFAF's board in charge of ESG topics since 2017. She co-chairs the Commission in charge of Extra-financial analysis. She began her career as an equity fund manager at CCR Actions from 1997 to 2002. Then she participated in the creation of the "value investing" asset management company Metropole gestion in 2002, where she stayed until 2014. As an equity fund manager, she worked on the development of an ESG criteria integration tool into financial analysis and fund management. She is now a financial and extra-financial reporting consultant and teaches extra-financial analysis and reporting at the PPA business school in Paris.

Ms Baudoin is an SFAF member and diploma accredited (CEFA – Certified European Financial Analyst) since 2000, she is also an agricultural engineer (ENSFA, Rennes) and has a master's degree (DESS) in land-use planning and local authorities.
Andrea Gasperini (AIAF, Italy)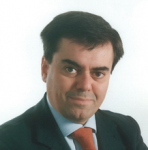 Chartered Accountant and Auditor in Milan Italy, AIAF Member (Italian Association for Financial Analysis) since 1993 Andrea is also Head of Sustainability and ESG Observatory in AIAF.

Andrea is a member of the EFFAS Commission of ESG issues (CESG), part of the Expert team of the EFFAS Certified ESG Analyst (CESGA), member of the EFFAS ESG Review Panel and former member European Lab@EFRAG Project Task Force on Climate-related Reporting.

His professional commitments concern all matters related to Sustainable Finance, particularly the non-financial risks and opportunities connected to the transition to a low carbon economy resilient to climate change in line with the recommendations of the FSB Task Force on Climate-related Financial Disclosure (TCFD), the European non-financial directive (NFRD) adopted in Italy D.Lgs. 254/2016, the Regulation SFDR (2019/2088) and EU Taxonomy (2020/852) and lastly the new proposal directive CSRD.
René Nicolodi, PhD (SFAA, Switzerland)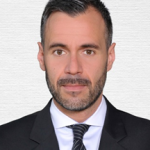 René Nicolodi is the Head of Equities & Themes and Deputy head of Asset Management at Swisscanto Invest by Zürcher Kantonalbank. Mr Nicolodi received his Ph.D. from the University of Zurich, and since 2009 has been a Chartered Alternative Investment Analyst (CAIA). In addition to his role at ZKB, Mr Nicolodi is a lecturer at the University of Applied Sciences for Business Administration Zurich (HWZ), the University of Zurich and the Swiss Training Centre for Investment Professionals (AZEK), and the International Management Institute in Kiev. René Nicolodi is a member of the EFFAS ESG Commission and is a board member at Swiss Sustainable Finance (SSF).
Susana Peñarrubia Fraguas, CFA, CESGA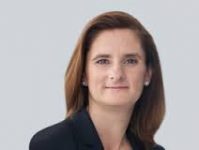 Ms Peñarrubia is Head of ESG Integration – Active and Senior Portfolio Manager Equities European ESG & Head of Utilities at DWS.

She joined DWS in 2001 after 3 years of experience as salesperson for fixed income sales at Dresdner Kleinwort Benson. Since 2009, she has been equity portfolio multiproduct manager for European ESG.
She has a master's degree ("Licenciada en Económicas") in economics from the Universidad de Alcalá de Henares, Madrid and additional studies at: Leeds Polytechnic (UK); Fachhochschule für Wirtschaft (Pforzheim) and Hochschule für Bankwirtschaft (Frankfurt); Dresdner Bank Training Program; and INSEAD (Fontainebleau).  In 2005 and 2006 the Institutional Investor Magazine awarded her "Best of European Buy side Analyst". Furthermore, in 2010 and 2011 she was recorded in the 75 so called "TopGun" most influential Buy side specialists in Europe.  She is also: a Member of the Arbeitkreis "Integrated Reporting" of the Schmalenbach Gesellschaft; Referent EFFAS ESG Training Programme Valuation, Measurement and Integration; Referent UNED (MEMFI Programme); and she runs the Deutsche ESG European Equities and other ESG focused institutional funds.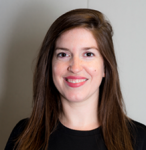 Teresa Royo is Senior Manager of the Governance, Risks and Compliance area at KPMG, focusing on ESG (environmental, social, governance) research and delivery of services for public companies and ESG reporting, in Madrid.

She joined the company in 2011, after 6-years' experience working for Ecodes, providing ESG Research for institutional investors and sustainability indexes as FTSE4good, FTSE4good IBEX, Carbon Disclosure Project; with the English research agency EIRIS.

She was a Member of the stakeholder council of the Global Reporting Initiative during 2010-2011.

She has a master's degree ("Licenciada en Económicas") in economics from Universidad de Zaragoza; additional studies at Maastricht Universiteit (The Netherlands); and Instituto de Estudios Bursátiles (IEB). She is a Trainer at the EFFAS ESG Training Programme Valuation, Measurement and Integration, and for the Global Reporting Initiative reporting guidelines.