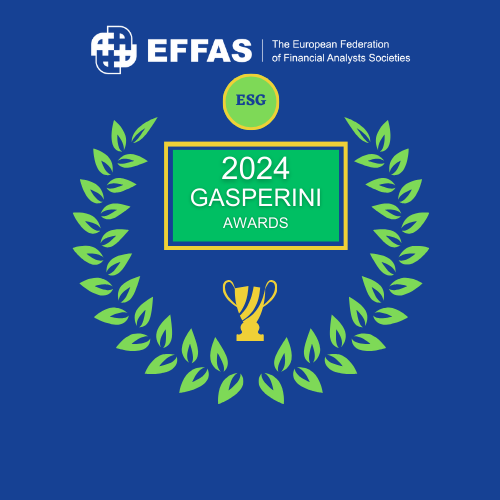 EFFAS Gasperini Awards 2024
The Gasperini ESG Awards recognizes outstanding papers and articles on Environmental, Social, and Governance (ESG) matters. The awards are designed to promote research, lead thinking on ESG issues, and encourage Investment professionals to contribute to the field" ("The Prize").
The prize is organised and sponsored by the European Federation of Financial Analysts (EFFAS).