EFFAS Certified ESG Analyst® (CESGA)
at a glance
For years EFFAS has had a strong position in developing standards for the reporting of extra-financials. With its Commission on Intellectual Capital (CIC) and its Commission on ESG (CESG) EFFAS has been communicating the needs of investment professionals in capital markets to corporates and has also provided practical advice in the form of Key Performance Indicators and interactive data formats. EFFAS has helped to enhance the integration of extra-financials in classic investment methods and in this respect in 2014 we launched the CESGA as a pioneer programme offering structured ESG training to the financial industry.
Increasing global social and environmental challenges, regulatory and reputational risks, market scandals and new market opportunities make environmental, social and governance information a data source of growing importance.
In this context, the integration of ESG information in the investment process chain and in valuation is essential. So far, only a few approaches and even fewer solutions exist that support investment professionals with the integration of ESG.
The Certified Environmental, Social and Governance Analyst training programme aims to overcome this challenge by providing the necessary training for the efficient Valuation, Measurement, and Integration of ESG issues into investment analysis. The Certified ESG Analyst® (CESGA) combines ESG know-how and fundamental company analysis valuation at both, a basic and an advanced level.
In the second half of 2021 the programme was fully renewed to face a more competitive environment as well as a more developed market and ESG culture. The 2021 update encompasses the syllabus being restructured to incorporate new relevant emerging topics that an ESG expert needs to understand.
EFFAS Certified ESG Analyst® Testimonial
Fritz Mostböck, CEFA, CESGA
Head of Group Research, Erste Group Bank AG
EFFAS Deputy Chairman & CESGA Ambassador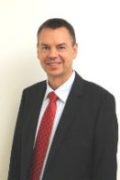 Jan Westring CEFA, EFFAS Certified ESG Analyst® (CESGA)
Senior Portfolio Manager, The Swedish Pensions Agency
"EFFAS ESG is a comprehensive course that has given me in-depth knowledge that I use in my daily work as an asset manager."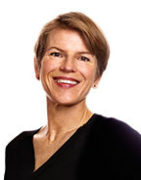 Marita Björk CEFA, EFFAS Certified ESG Analyst® (CESGA)
Senior advisor, Group Communication ELLOS GROUP
"I am very happy with my new in-depth knowledge of ESG, which today is a part of most discussions and decisions at a company and in society."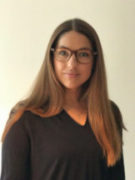 Nina Mattsson, EFFAS Certified ESG Analyst® (CESGA)
Senior Product Manager Nordea | Asset Management | Denmark
"As a product manager working with equity funds, I found the program both very useful and interesting. The comprehensive material gives a solid knowledge base of the constantly developing ESG area."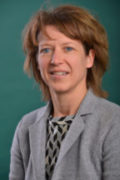 Geraldine Leagwater, EFFAS Certified ESG Analyst® (CESGA)
CEO ABN AMRO Pensioenfonds Member Board of Trustees ABP
"Following the EFFAS Certified ESG Analyst® (CESGA) programme gives not only an integrated overview of the latest developments in ESG. It also inspires you to really work on the integration of ESG in the whole investment process."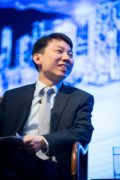 Anthony Cheung FRSA, EFFAS Certified ESG Analyst® (CESGA)
Managing Director, Head of ESG and Sustainable Investing Hamon Asset Management
"This EFFAS ESG programme is outstanding. The content is current and thought provoking for asset owners and managers. The concise context and delivery both exceeded my expectations. Excellent instructors with a wealth of knowledge. As one of the first ESG investors in Asia, I found the programme extremely valuable"