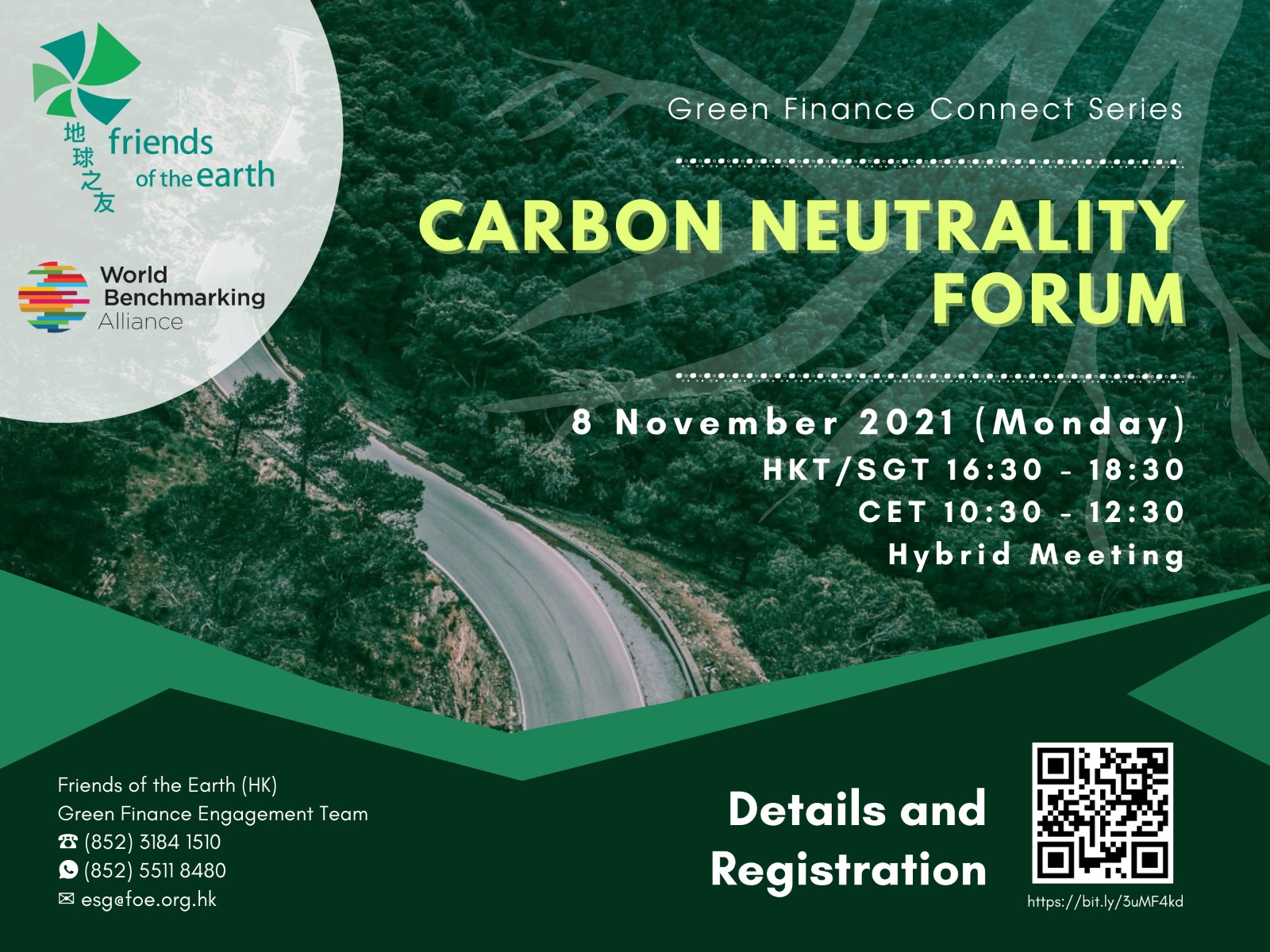 Carbon Neutrality Forum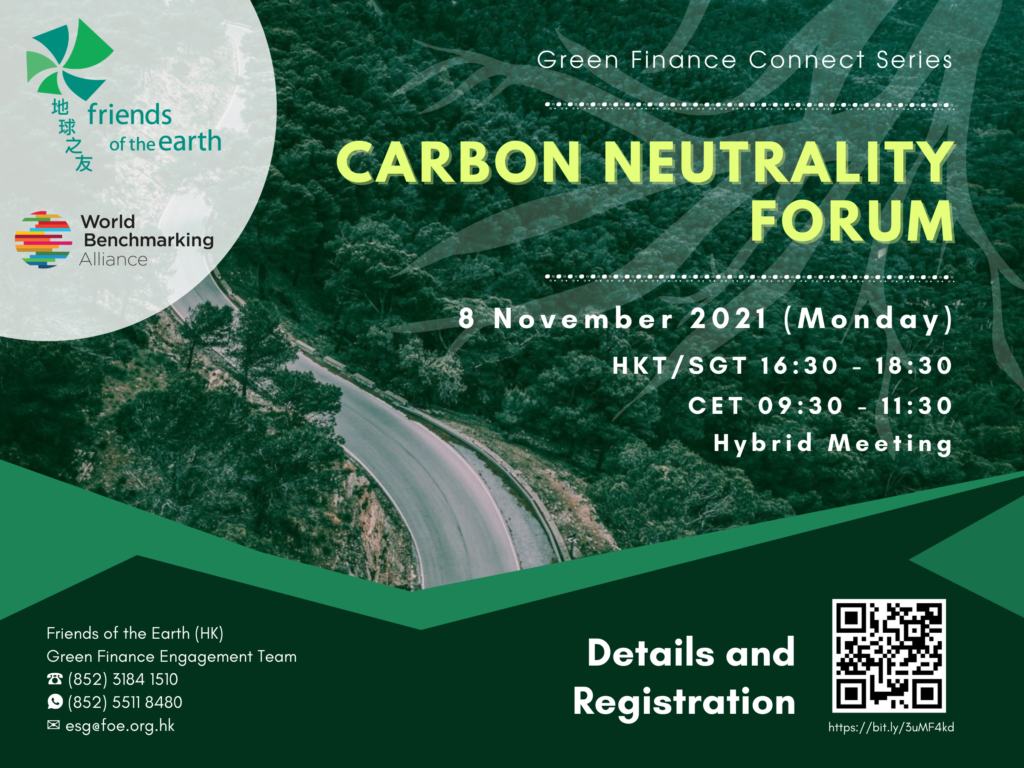 (TIME CHANGE UPDATED) The Supportive EFFAS partner in Hong Kong, "Friends of the Earth" and "World Benchmarking Alliance" (WBA), will hold the Hybrid event "Carbon Neutrality Forum". The event will be celebrated on 8th November 2021 at 16:30 – 18:30 (HKT- SKG) or 09:30 – 11:30 (CET).
In Addition and showing a solid partnership with EFFAS, "Friends of Earth" will announce and award Hong Kong's first group of certified ESG Analysts (CESGA) Scholarship awardees, to encourage young people to devote themselves to the field of sustainable development and promote ESG development for the region.
For registration and more information click here