FFN Breakfast meeting with Knut Kjær: Diversification of oil wealth; theory, implementation and further challenges (FFN- Norway)
The Norwegian Association for Financial Studies welcomes you to a specialist seminar with Knut Kjær on diversification of oil assets, where we go in depth and look at both the economic and financial theory behind and the construction of the Government Pension Fund Global (SPU). We would also like to share some thoughts about the management of the Oil Fund going forward with references to the Sverdrup Committee's recommendations (NOU 2022:12).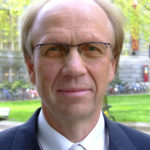 Knut Kjær is a social economist and head of the Statens Pensjonsfond Utland (SPU) from the fund's inception in 1998 until 2007. He is now Professor II at the NMBU Business School in addition to holding a number of board positions. Among other things, he is chairman of Sector Asset Management, a partner in FSN Capital Partners and a board member of APG Asset Management in the Netherlands, which manages Europe's largest pension fund.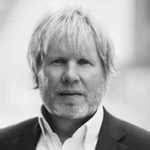 Øistein Medlien is chairman and chairman of the meeting.
Medlien is a partner and senior advisor at Grieg Investor.
Registration and light refreshments from 08.00.
Registration is binding and an invoice will be sent.