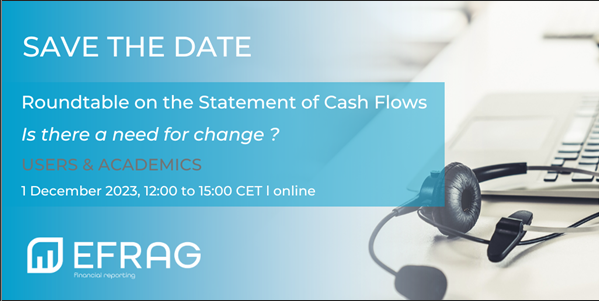 1st of December, 2023 – 12:00 to 15:00 CET – Online
🌐 Join the Conversation on Cash Flows! 🗨️
 
EFRAG is excited to invite users and academics to a roundtable discussion on EFRAG's proactive research project regarding the statement of cash flows. 📊
 
Let's discuss uses and challenges in preparing cash flow statement on 1 December 2023 from 12:00 to 15:00 CET, and it's online! 🖥️
 
Register now to be part of this insightful dialogue!